and eight relaxing points
Looking at the sea, while you're sipping your cocktail into the swimming pool.
On Milano Suite's roof there's a real oasis of wellness and calm: on idromassage swimming pool with 8 relaxing points and an exclusive blade of water. Let you cradle by the water's beads and resurface for a break into the solarium area.
Would you like something to drink under the sun?
Ask us savory smoothies, rich shakes, snacks or refreshing cocktails. A corner where relax will conquer you and gives a new rythm to Your summer.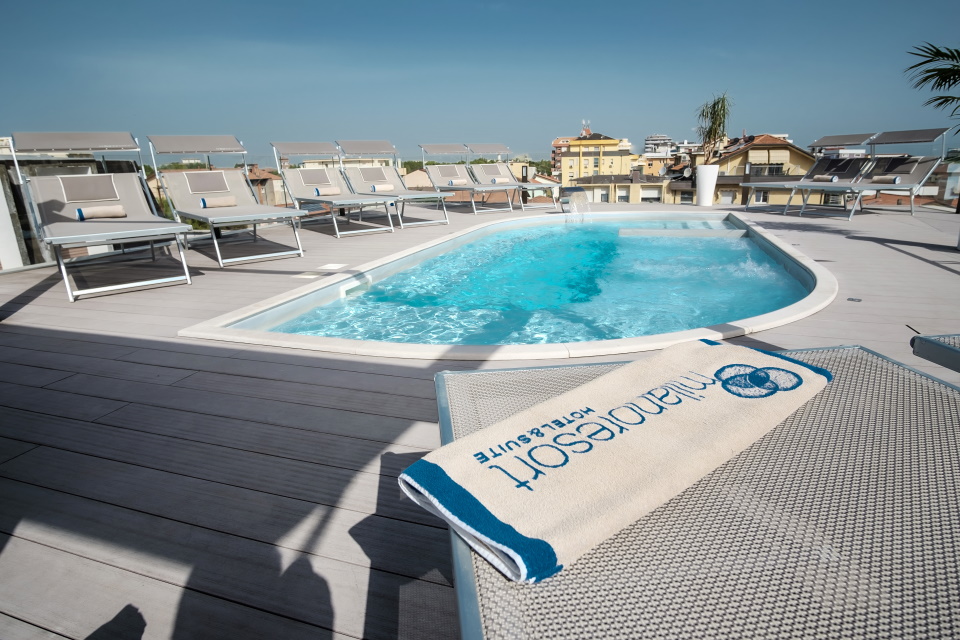 Discover in which rooms you can have included access for the solarium…
On elegant and comfortable Marateas, as also on bright, useful and spacious Capri, Positano, Amalfi, Sorrento ,Sanremo, Venezia and Portofino, every day you can relax and enjoy the sun comfortably on board of the idromassage zone with maxi sunbeds, tables and shading vine-trellies.
LOOK TO THE ROOMS AND DISCOVER THE ONE WHICH FITS BETTER YOUR NEEDS